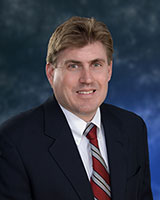 Dr. G. Brian Holloway began his practice at Knoxville Orthopaedic Clinic in 1998 after finishing his shoulder fellowship at the University of Pennsylvania. Dr. Holloway came to Knoxville as the first fellowship trained shoulder specialist. As a shoulder specialist, he is particularly experienced with rotator cuff tears, the arthritic shoulder, instability of the shoulder, and sports injuries of the shoulder. He has been performing arthroscopic repair of the shoulder for over 20 years and performs about 100 shoulder replacements per year.
Dr. Holloway is a frequent presenter at various orthopaedic conferences on the shoulder. He is an instructor for the American Academy of Orthopaedic Surgeons on open and arthroscopic shoulder surgery. Dr. Holloway has also had numerous articles and studies published in various medical journals. He is also a co-inventor of a novel shoulder prosthesis that maximizes bone preservation.
Dr. Holloway was elected as a member of the prestigious American Shoulder and Elbow Surgeons in 2014. He is one of only a few surgeons in the East Tennessee area to receive this honor. The American Shoulder and Elbow Surgeons (ASES) is an invitation-only society made up of leading national and international orthopaedic surgeons who specialize in surgery of the shoulder and elbow. The association is an educational body responsible for the development of scientific programs, organization of current knowledge, standardization of nomenclature, and publication of scientific materials.
Dr. Holloway's wife Kathy is a physician with Knoxville Pediatric Associates. They have two children. In his spare time, Dr. Holloway enjoys running, cycling, golf and boating. He has completed several marathons and completed a full and half Ironman competition.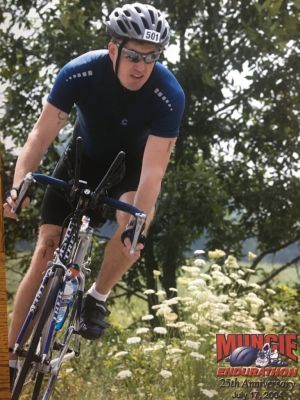 EDUCATION
B.S., Ursinus College, Collegeville, Pennsylvania, 1988
M.D., Temple University School of Medicine, Philadelphia, Pennsylvania, 1992
INTERNSHIP
Surgery, Akron City Hospital, Akron, Ohio, 1993
RESIDENCY
Orthopaedic Surgery, Akron City Hospital / St. Thomas Hospital / Children's Hospital, Akron, Ohio, 1997
FELLOWSHIP
Shoulder/Elbow Fellowship, University of Pennsylvania Health System / Penn Musculoskeletal Institute, Philadelphia, Pennsylvania, 1998
BEGAN PRACTICE AT KOC
BOARD CERTIFICATION
American Board of Orthopaedic Surgeons, 2000
PROFESSIONAL DISTINCTIONS
American Shoulder and Elbow Society – Active Member
Fellow American Academy of Orthopaedic Surgeons (FAAOS)
Instructor for American Academy of Orthopaedic Surgeons courses on Open and Arthrosopic Shoulder Surgery
Global Shoulder Society – Member
Alpha Omega Alpha Honor Medical Society
Moon Shoulder Group
Co-designer for prosthesis Tornier Wright Medical
PROFESSIONAL INTERESTS
Arthritic conditions of the shoulder
Rotator cuff tears
Instability of the shoulder
Sports injuries of the shoulder
Frozen shoulder
Shoulder fractures
ORTHOPAEDIC SPECIALTY