Rotator cuff pathology is a common cause of shoulder pain. The pain involves the upper aspect of the arm and is usually aggravated by raising the arm out to the side or over the head. Pain may become severe and will often wake the sufferer at night. The rotator cuff consists of four rotator cuff muscles that attach to the humerus and act to stabilize the humeral ball in the socket while the deltoid raises the arm overhead.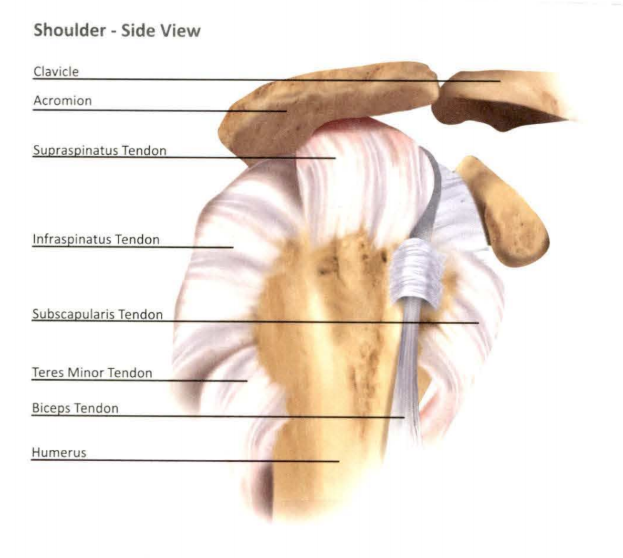 Rotator cuff disorders can vary from tendinitis / bursitis to partial thickness tears to full thickness tears of the rotator cuff muscular attachment to bone. Treatment can vary from nonsteroidal anti-inflammatory drugs (NSAIDs), activity modification, physical therapy, cortisone shots, and surgery.
Surgery consists of debriding the damaged tissue and bursa and repairing the tendon back to bone with the arthroscope and suture anchors. The size and complexity of a rotator cuff tear can vary greatly, and the repair is customized to the tear pattern. An MRI is ordered to evaluate the size and repairability of the tendon. Large, irreparable tears may even require reverse total shoulder arthroplasty.
Who is a Good Candidate for Rotator Cuff Surgery?
Patients with continued rotator cuff tendinitis/bursitis pain failing non-operative treatment
Traumatic large rotator cuff tear usually caused by a fall or injury which leaves the shoulder painful and weak
Pain with overhead activities and pain that causes lack of sleep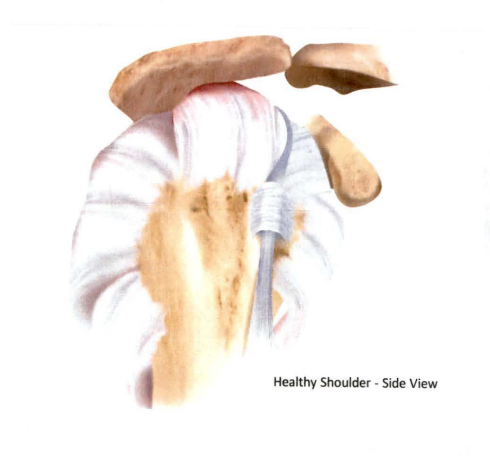 Rotator Cuff Repair Surgery
The surgery is an outpatient arthroscopic procedure that usually takes 1 to 2 hours to perform depending on the size of the tear. The surgery is performed under scalene block anesthesia which numbs the arm supplemented with MAC or general anesthesia. The block gives post-operative pain control for 12-24 hours. The arm is protected for about 6 weeks in a sling with 3 months required for full recovery. The goal of surgery is to obtain healing of the rotator cuff tendon and restore function and relieve pain.
Small / Medium Rotator Cuff Repair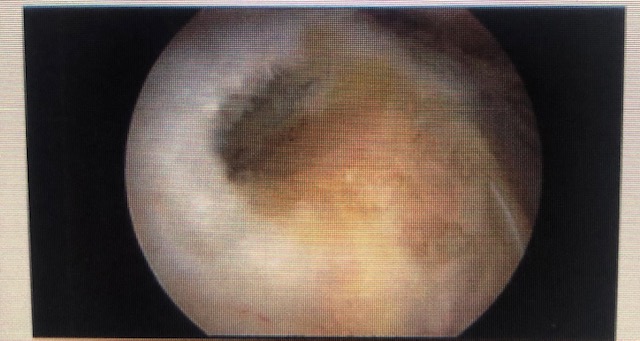 ---
Large / Massive Rotator Cuff Repair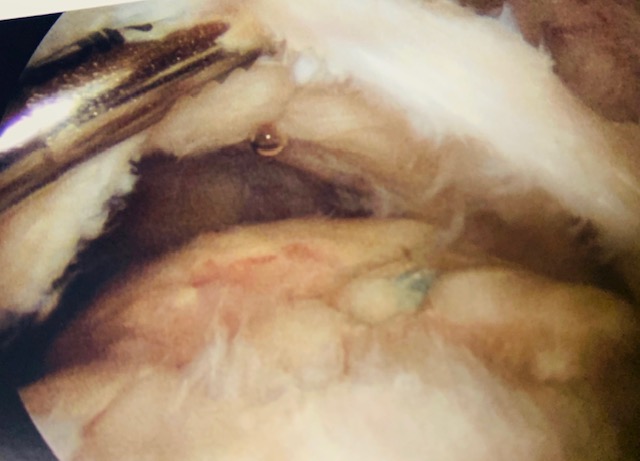 For more information, visit orthopedia.com